Mother's Day Gift Guide 2021
Mother's Day is the time to show our everyday heroes a little extra appreciation for all they do.
It is the time of year to breathe life into those who give to us so unselfishly. Grandmothers, moms, aunts and role models deserve this moment to be appreciated and honored. Happy Mother's Day to all of the amazing women around the world.
For the 5 Star Meal Moms:
We hand-selected the finest ingredients and products to prepare the perfect dish for the mom who loves to cook. The Taste of Italy Gourmet GiftBox includes your choice of an amazing bolognese sauce from a Michelin star restaurant or a lovely pesto sauce from Genoa, a olive wood cheese grater and pasta spoon along with other unique Italian specialities. The Gourmet Olive Oil Dipping Set includes rustic olive wood dipping bowls to pour the imported olive oil, pesto and herbs into for a fantastic appetizer. Just add the bread.  Send mom all the ingredients to make a spectacular breakfast with our Breakfast Club Gourmet Gift Box. The cinnamon and vanilla bean infused syrup is to die for. We've also included a wheat and malt pancake mix, along with an artisan made triple berry jam (both from American Spoon), appalachian cinnamon infused honey and more. Our gourmet gift boxes will please even the mom with the most discerning taste.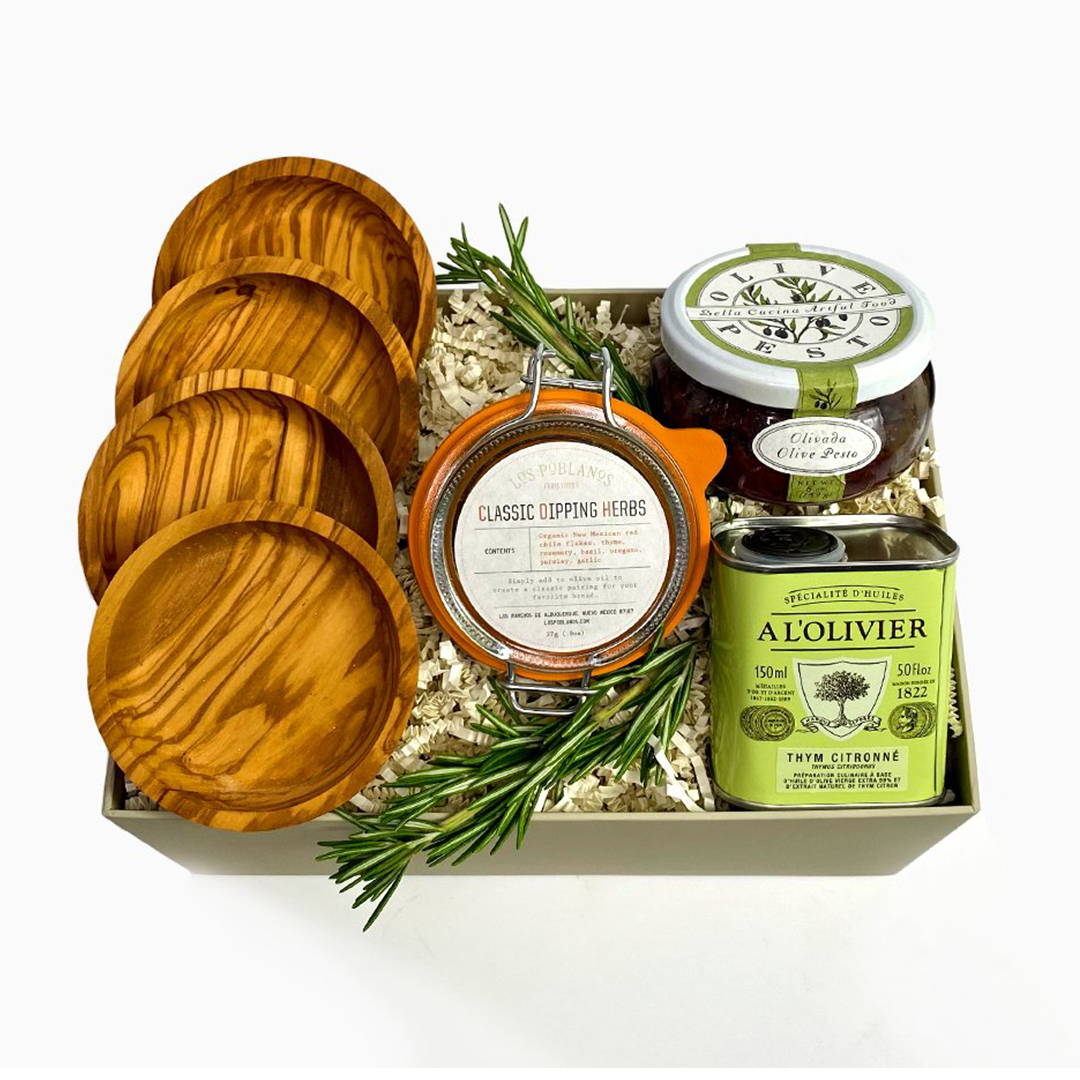 For the moms who fill their gardens with love:
The Let Your Garden Grow Gift Box is a must for the women in your life that love to play in the dirt. They can relax with a candlelit bath after they've finished planting the candle box. That's right! The  "Plant-the-Box-Candle" has packaging that can be planted to grow English lavender, tomatoes or sunflowers. The large gift box also includes gardening tools, delicious pesto to pair with bread or pasta after a long day of gardening, organic soap and other distinctive products to help fill a gardener's day with joy.
For the moms who de-stress with a hot bath and a glass of wine:
At the end of a long day, it's time to relax. Our Relax and Unwind Box  and Sweet Dream Ritual Box  will help the special lady in your life to do just that. These boxes have everything she needs to get her calm on. The large Relax and Unwind Box  includes some amazing products like body cream we have made in Sweden, yummy exfoliating sugar cubes, and a handmade moisturizing bath bomb.  Our Sweet Dream Ritual Gift Box  is a great choice for the mom who needs some shut-eye. The lavender candle, silk eye mask,  jasmine and pink lotus bath soak and lavender pillow spray will help her have a great night sleep. What a great way to help someone de-stress. Who doesn't need that.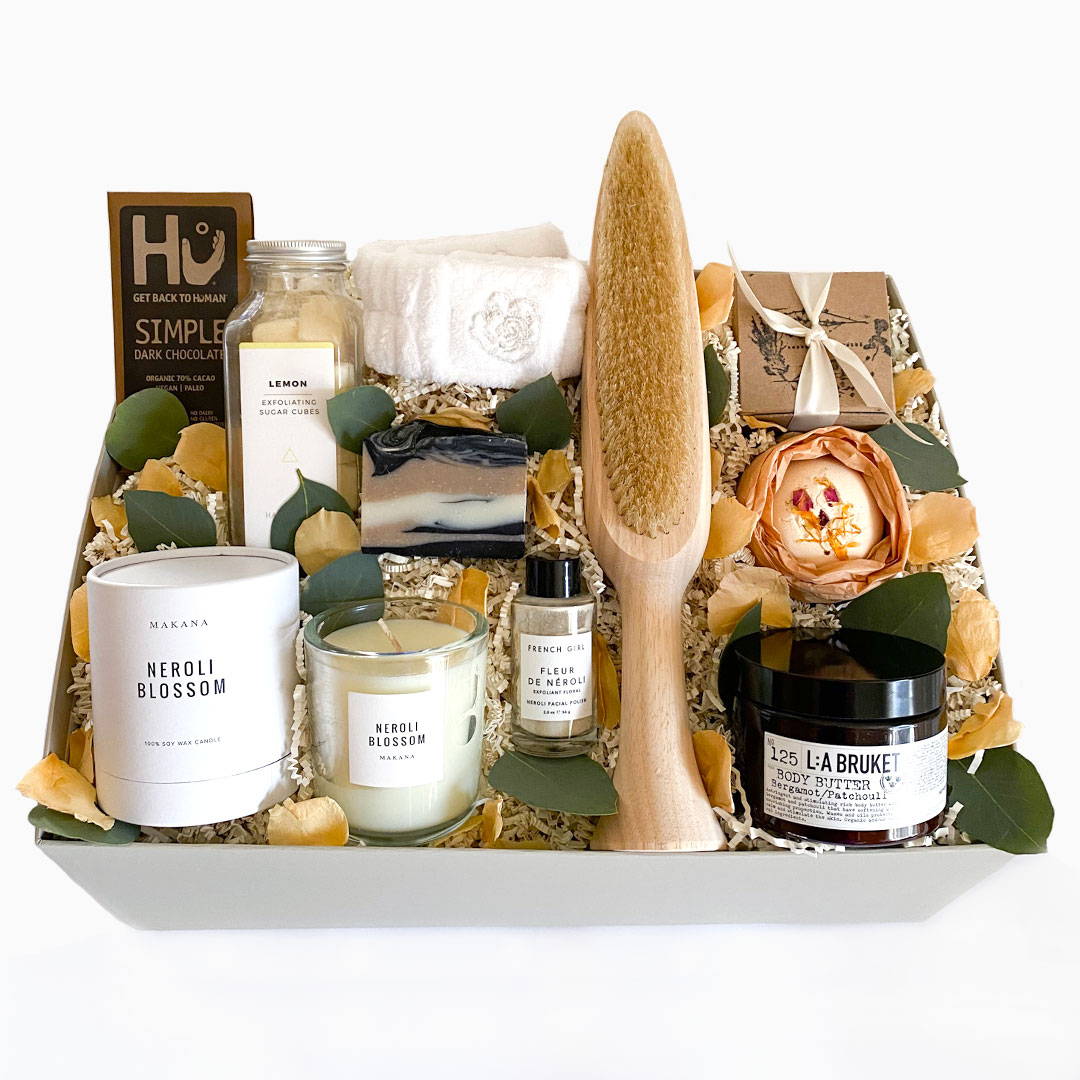 For the Mom who loves Yoga:
Our Yoga Lovers gift box was curated for anyone interested in the art of yoga. Expert or beginner, she's going to enjoy the Arprès Savasana aromatherapy bath salts, yoga centering oil, dry beauty body brush, and the ceremonial ginger dusted cacao beans from Costa Rica. Along with an amusing book with poses and wisdom from the yoga mat.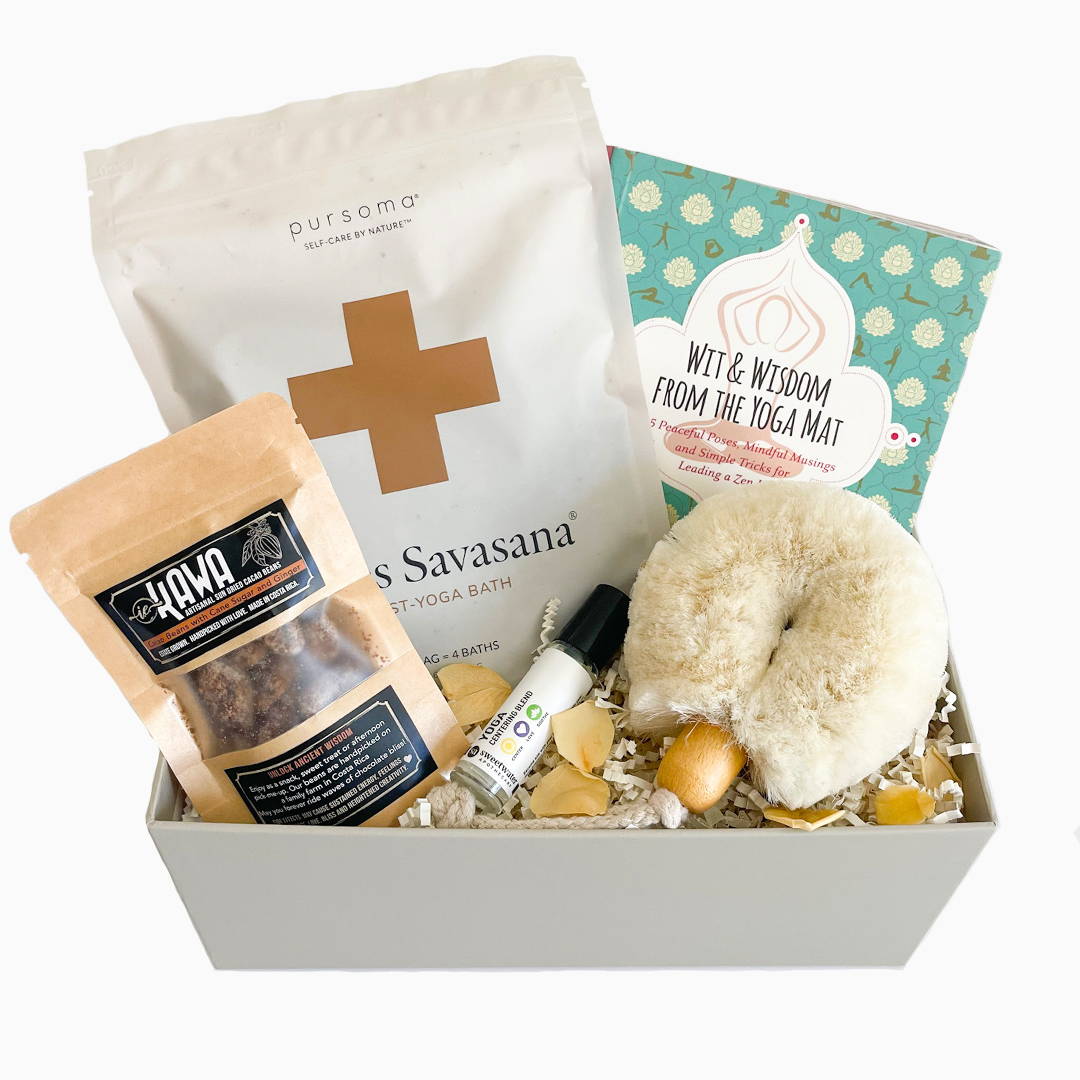 For the Mom who loves their four-legged kids:
Dog owners will do anything for their fur-babies. We know how they love to pamper their precious pups. We have the perfect Mother's Day gift for that dog mom on your list. Our Haute Dog Gift boxes include luxury toys like the Chewy Vuiton chew and the Barkin Bag. There are also one-ingredient treats to spoil the pooch and a leash made from recycled materials..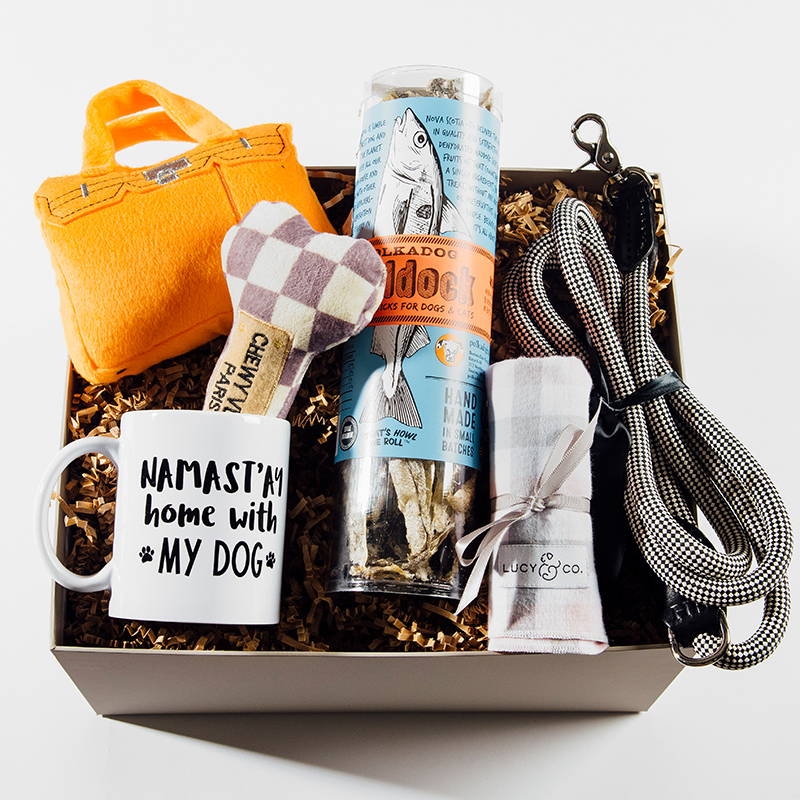 However you celebrate Mother's Day, we hope it's filled with lots of love and joy! 
---
Shop Curated Gift Boxes for Every Occasion...